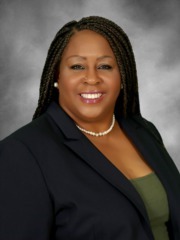 I have been licensed as a Realtor since 2007. As a real estate professional, I strive to provide viable solutions to my clients' real estate wants and needs. I am committed to providing high quality service by protecting clients' trust, effectively communicating, and providing excellent customer service.
The Central Valley became my home after completing over 20 years of service in the United States Army. I learned to be flexible, organized, set and achieve goals, solve problems and teamwork. I am extremely grateful for the opportunity to serve, lead, and collaborate with some of the most diverse and talented professionals.
Although over 70% of my business is referrals and repeat business, I am always looking to make new connections. I want to add you and yours to my list of satisfied lifetime clients.Whether you are buying or selling, I am determined to achieve a win for you!